Robocalls, Unsolicited Text Messages & Telemarketing Lawsuits (TCPA Violations)
Have you received unwanted calls or text message? These calls could be from a bank offering discounts on loans, restaurants sending coupons or deals, or other stores/companies attempting to market their products and services. The Telephone Consumer Protection Act (TCPA) provides you with protection from these types of unsolicited calls and text messages. You may be eligible to receive between $500 and $1,500 for each unsolicited call you receive.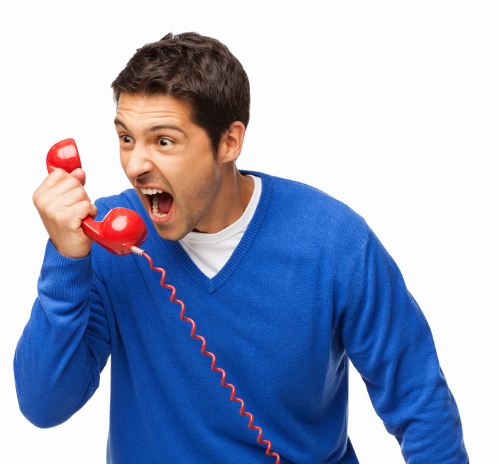 What is the the Telephone Consumer Protection Act?
The Telephone Consumer Protection Act (TCPA) was passed by Congress in 1991 as a way to protect consumers from an overwhelming number of unsolicited phone calls from telemarketers. These calls to consumers were being made via Automatic Dialer software which enabled telemarketers to make thousands of "robocalls" a day. Companies making unwanted robocalls must meet strict requirements as set by the TCPA laws, or the unsolicited calls and texts they are making to consumers are illegal. These requirements include:
Express written consent-telemarketers must have the express written (or electronic) consent of consumers before they can make robocalls and send text messages. While a company must clearly state that you are consenting to receive robocalls or text messages, simply checking a box on a form online is enough in some cases to be considered consent.
Identification-telemarketers making robocalls must identify themselves at the beginning of the phone call as well as give the identity of the company they are calling on behalf of.
Opt out option-during a call, the telemarketer must offer the consumer the option of opting out of the phone call. This will place the consumer on a company-specific list of phone numbers to no longer contact. Should a telemarketer leave a message, the message should contain a toll-free number the consumer can call to be placed on a "Do Not Call" list.
Receiving Unwanted Calls, Robocalls or Text Messages?
If you're receiving unwanted calls, robocalls or unsolicited text messages we may be able to help. Here is what you will need to start a claim:
The name of the company calling and on whose behalf they are calling. If you don't know the name of the company, simply returning the call or voicemail and inquiring about who they are and how they got your number could expedite your claim.
The phone number or caller ID of the company that contacted you.
Proof of the call or text. You should save all text messages and voicemails containing any unsolicited communication. If you are concerned about losing the call from your caller ID, use a camera or mobile device to take a picture.
Call or fill out the form now to start your FREE review.
YOU MAY BE THE VICTIM OF CONSUMER FRAUD.
Receive Unwanted Robocalls or Text Messages?
Call us now and we'll investigate for you for FREE!
National Do Not Call Registry
The Federal Communications Commission (FCC) together with the Federal Trade Commission (FTC) established the national Do-Not-Call Registry. Commercial telemarketers are not allowed to call phone numbers listed in the registry. This can help consumers reduce the amount of unwanted phone calls to their home or mobile phones. However, the Do-Not-Call list does not prevent all unwanted phone calls from reaching consumers. Certain types of unwanted phone calls will be allowed such as: calls from companies with which the consumer has a business relationship; calls for which the consumer has given written consent; non-commercial calls or calls that do not include unsolicited advertisements; or calls on behalf of non-profit tax-exempt organizations. To register a phone number on the Do-Not-Call Registry please click here.
Current TCPA Litigation
Complaints have been filed in court against the following companies alleging that each violated the Telephone Consumer Protection Act. Click on the links below for more information on the company's violation:
[columns]
[one_third]
[/one_third]
[one_third]
[/one_third]
[one_third]
[/one_third]
[/columns]
Potential TCPA Violations
We are investigating the following companies for potential TCPA violations:
[columns]
[one_third]
AARP
Alliance One
Barclay Bank
Bonefish Grill
Capital One
Charter
Chili's Restaurants
CVS
DirecTV
Dish One Satellite, LLC
Dun & Bradstreet Credibility Corp. LLC
Facebook
Federal Financial Group
Grand Bahama Cruise Line LLC
[/one_third]
[one_third]
GE Capital
Hoover's Inc.
Kohl's Department Stores Inc.
Life Alert
LVNV Funding
Mercantile Adjustment
Mirand Response Systems, Inc.
NCO Financial Systems
Olive Garden
Outback Steakhouse
Popeye's Louisiana Kitchen Inc.
Publix Super Markets
[/one_third]
[one_third]
Quest Diagnostics
Quicken Loans
Sallie Mae
Social Advertising Alliance
Sprint
TD Bank
The CBE Group
Time Warner Cable Inc.
Travel Club Marketing Inc.
TJ Maxx
US Bank
Wal-Mart
Wells Fargo
[/one_third]
[/columns]
Eligible for a TCPA Lawsuit?
Kyros Law Group is dedicated to those who have been affected by unsolicited robocalls and telemarketing. If you have received unwanted robocalls or text messages please call us immediately at 1-800-884-6335. You will get a FREE consult regarding your potential TCPA violation claim. You may be entitled to compensation, so do not delay. Your time to file a claim may be limited.