Testosterone Lawsuits
A study lead by researchers at UCLA showed taking testosterone therapy doubled the risk of heart attack in men over age 65 and nearly tripled that risk in younger men who have a history of heart disease. The U.S. Food and Drug Administration (FDA) also required testosterone product labels to be updated to include the possible increased risk of heart attack and stroke during use of the product.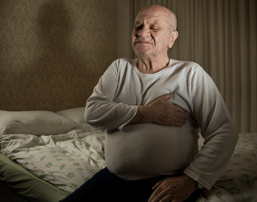 Testosterone Therapy and Potential Side Effects
Testosterone Therapy is approved for people with documented low testosterone levels. People diagnosed with "Low T" typically display symptoms such as: fatigue, decreased libido, loss of energy, and decreased strength. The hormone is designed to reverse these effects. However, studies have shown that close to HALF of the people currently receiving some form of Testosterone Therapy have normal testosterone levels and are simply experiencing some of the symptoms associated with Low T. Annual prescriptions more than doubled between 2008 and 2012 to 430 million. Much of this can be attributed to the compelling off-label advertising on TV aimed at men, promising a sort of fountain of youth.
If you or a loved one has experienced any of the following side effects after testosterone therapy, please call our law firm:
Heart Attack
Stroke
Death as a result of heart attack or stroke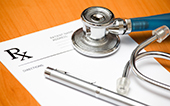 DID YOU OR A LOVED ONE SUFFER SERIOUS SIDE EFFECTS AFTER BEING
Prescribed Testosterone Therapy?
You May Be Entitled to Compensation. Call Now!
FDA Issues Drug Safety Communication Regarding Testosterone Products
In April 2015 the U.S. Food and Drug Administration (FDA) issued a drug safety communication concerning health risks associated with testosterone therapy. In the safety communication the FDA stated it is requiring all manufacturers of approved prescription testosterone products to update their labeling to clarify FDA approved uses of the product. The FDA is also requiring updated labeling to reflect the increased risk of heart attack and stroke while using the product. The FDA required the labeling update because studies concluded that there was a possible increased cardiovascular risk linked to testosterone use.
Testosterone Therapy Brands
Testosterone Therapy can come in several forms, such as: gels, patches, pellets, and injections, and include the following brands:
Androgel
Androderm
Axirom
Bio-T-Gel
Delatestryl
Dep-Testosterone
Fortesta
Striant
Testim
Testopel
Testosterone Therapy News And Updates
Mixed Results on Testosterone Therapy for Men

A recent article on webMD.com stated that testosterone therapy doesn't seem to have that much of an effect on men's sex lives. In a study conducted by Dr. Shalender Bhasin at Brigham and Women's Hospital in Boston, results showed that ...

Read more
Eligible for a Testosterone Therapy Lawsuit?
Kyros Law Group is dedicated to those who have been affected by testosterone therapy. If you or a loved one has suffered serious injuries due to testosterone therapy, then call us immediately at 1-800-884-6335. You will get a FREE & IMMEDIATE consult regarding your potential testosterone lawsuit claim. You may be entitled to compensation, so do not delay. Your time to file a claim may be limited.
Do not stop taking these drugs without first speaking to your doctor.