GM Faulty Ignition Switch Recall Lawsuits
General Motors (GM) has set aside $625 million to pay for settlements in cases where drivers and/or passengers were injured in an accident caused by a faulty ignition switch used in numerous GM vehicles. Accidents caused by a faulty GM ignition switch that resulted in a fatality could be worth over $1 million.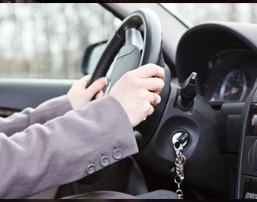 GM has already paid out $280 million to victims' families
According to a recent article in the Detroit Free Press GM has already paid out $280 million in compensation to victims' families through July 2015 and has set aside $625 million to settle other cases where a GM faulty ignition switch caused the accident which led to the injuries. In the current cases filed where there was a fatality, the victim's family will receive at least $1 million. That amount could rise based on other factors such as the victim's age, profession and salary, and whether they were a parent.
Faulty GM Ignition Switch
Faulty ignition switches installed in a number of different GM model cars have been linked to dozens of fatal traffic accidents. The faulty ignition switch can cause the ignition to slip out of position and shut off power to the automobile. The lack of power in the car will cause the airbags not to deploy should there be a collision. This exact scenario has led to multiple fatalities and hundreds, if not thousands, of injuries.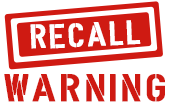 DID YOU OR A LOVED ONE SUFFER SERIOUS SIDE EFFECTS DUE TO A
GM Faulty Ignition Switch?
You May Be Entitled to Compensation. Call Now!
Recalled Vehicle List
[columns]
[one_half]
Buick:
LaCrosse – 2005-2009
Lucerne – 2006-2011
Regal LS/GS – 2004-2005
Cadillac:
CTS – 2003-2014
Deville – 2000-2005
DTS – 2004-2011
SRX – 2004-2006
Chevy:
Cobalt – 2005-2010
Camaro – 2010-2014
HHR – 2006-2011
Impala – 2000-2014
Malibu – 1997-2005
Monte Carlo – 2004-2008
Oldsmobile:
Alero – 1999-2004
Intrigue – 1998-2002
Pontiac:
G5 – 2007-2010
G4 – 2005-2006
[/one_half]
[one_half]
Pontiac (continued):
Grand Am – 1999-2005
Grand Prix – 2004-2008
Pursuit – 2005-2006
Solstice – 2006-2010
Saturn:
Ion – 2003-2007
Sky – 2007-2010
Daewoo G2X – 2007
Opel/Vauxhall:
Chrysler® Recall Vehicle Recall List
Chrysler:
Town & Country – 2008-2010
Jeep:
Commander – 2006-2007
Grand Cherokee – 2005-2007
Dodge:
Grand Caravan – 2008-2010
Journey – 2009-2010
[/one_half]
[/columns]
General Motors Company
General Motors (GM) designs, builds, and sells cars, trucks, and automobile parts all over the world. The company also deals in financing for the purchase of its vehicles. GM's brands include: Chevrolet, Buick, GMC, and Cadillac.
GM Faulty Ignition Switch Recall News & Updates
General Motors' earnings soar in 2nd Quarter 2015

The New York Times recently reported that GM's 2015 second quarter earnings were five times as large as the same timeframe a year ago. The company reported a pretax profit of $2.78 billion in North America which is nearly double last year's second quarter profit. ...

Read more
Eligible for a GM Faulty Ignition Switch Lawsuit?
Kyros Law Group is dedicated to those who have been affected by GM Faulty Ignition Switches. If you or a loved one has suffered side effects due to GM Faulty Ignition Switches, then call us immediately at 1-800-884-6335. You will get a FREE & IMMEDIATE consult regarding your potential GM Faulty Ignition Switch claim. You may be entitled to compensation, but do not delay. Your time to file a claim may be limited.