Actos Lawsuits
The maker of Actos® is offering $2.3 Billion to settle claims stating that the company hid the drug's cancer risk from patients. This settlement would be one of the largest in US history for patients suffering from bad drugs or devices. If you took Actos and developed bladder cancer, call our firm now.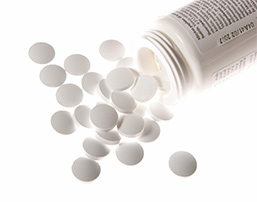 FDA Warns of Actos Use and Risk of Bladder Cancer
The U.S. Food and Drug Administration (FDA) has stated that use of the diabetes medication Actos® (pioglitazone) for more than one year, or in higher cumulative doses is associated with an increased risk of bladder cancer. The FDA is also aware of a study conducted in France that suggests an increased risk of bladder cancer with Actos®. Based on the results of that study, France has suspended the use of Actos®, and Germany has suggested that new patients not be started on Actos®. If you or a loved one has taken Actos and was later diagnosed with bladder cancer, please call our firm.
Takeda Pharmaceuticals Agrees to Pay $2.3 Billion to Settle Actos Claims
The settlement offer from Takeda Pharmaceutical Co., the makers of Actos, would cover more than 8,000 lawsuits filed around the country, resulting in an average settlement of more than $296,000 per case. Many cases could settle for a much higher amount.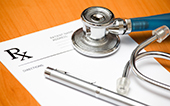 DID YOU OR A LOVED ONE SUFFER SERIOUS SIDE EFFECTS AFTER BEING
Prescribed Actos?
You May Be Entitled to Compensation. Call Now!
Takeda Pharmaceuticals
Takeda Pharmaceuticals is the largest pharmaceutical company in Japan and is among the top 15 pharmaceutical companies in the United States. Actos was approved for use in the United States by the FDA in 1999. Since that time it has generated over $16 billion in sales for Takeda.
Actos News and Updates
Too Few Claimants Sign Up for Actos Settlement

A recent article found that too few complainants had signed on to the Actos settlement offer causing the offer to be put in jeopardy. Takeda Pharmaceuticals is obligated to fund its $2.3 billion settlement offer if 95 percent of the claimants sign on to ...

Read more
Eligible for an Actos Lawsuit?
Kyros Law Group is dedicated to those who have been affected by Actos. If you or a loved one has suffered serious injuries due to Actos, then call us immediately at 1-800-884-6335. You will get a FREE & IMMEDIATE consult regarding your potential Actos claim. You may be entitled to compensation, but do not delay. Your time to file a claim may be limited.

Do not stop taking these drugs without first speaking to your doctor