Volkswagen Diesel Emissions Lawsuits
Volkswagen (VW) has set aside $7.2 billion to cover the cost of fixing cars outfitted with a defeat device designed to fraudulently pass vehicle emission tests. Volkswagen Group of America's chief executive even admitted the company "totally screwed up." Let our attorneys help you protect your rights as a consumer by contacting our firm today.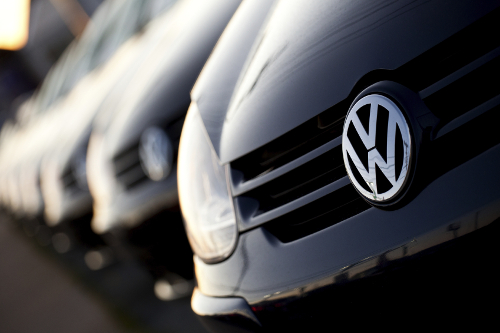 Volkswagen's Not So "Clean Diesel" Vehicles
Even as Volkswagen produced diesel vehicles it knew would not pass emission standards without the defeat device, it continued to run television commercials touting its "clean diesel" technology. Many consumers even paid a premium for their "clean diesel" vehicle. It wasn't until the Environmental Protection Agency (EPA) threatened to withhold certification of the company's 2016 diesel models that the company admitted to installing the defeat devices. According to the EPA, VW could be liable for billions of dollars in penalties for installing the software in over 500,000 VW, Porsche, and Audi vehicles sold in the US.
Affected Volkswagen Diesel Vehicle List
The vehicle models at the center of this litigation include:
[columns]
[one_half]
2009-2015 Jetta TDI
2009-2014 Jetta Sportwagen TDI
2012-2015 Beetle TDI
2012-2015 Beetle Convertible TDI
2010-2015 Golf TDI
2015 Golf Sportwagen TDI
2012-2015 Passat TDI
2014 Toureg TDI
[/one_half]
[one_half]
2010-2015 Audi A3 TDI
2016 Audi A6 Quattro TDI
2016 Audi A7 Quattro TDI
2016 Audi A8/A8L TDI
2016 Audi Q5 TDI
2015 Porsche Cayenne TDI
[/one_half]
[/columns]
YOU MAY BE THE VICTIM OF CONSUMER FRAUD.
Purchase a Diesel VW, Audi or Porsche?
Call us now and we'll investigate for you for FREE!
Volkswagen Group
Volkswagen Group is an automotive manufacturing company headquartered in Germany and distributes its vehicles all over the world. It is the largest carmaker in Europe and in 2014 alone VW delivered over 10 million vehicles to customers worldwide. Some of Volkswagen Group's brands include: Audi, Porsche, Bentley, and Lamborghini.
VW Diesel Emssions News and Updates
Eligible for a VW Diesel Emissions Lawsuit?
Kyros Law Group is dedicated to those who have been affected by Volkswagen diesel emissions. If you purchased and still own one of the vehicles listed above please call us immediately at 1-800-691-5122. You will get a FREE & IMMEDIATE consult regarding your potential Volkswagen diesel emissions claim. You may be entitled to compensation, so do not delay. Your time to file a claim may be limited.