Paxil Lawsuits
Two studies published in the New England Journal of Medicine found that women who take a certain class of antidepressant during the first few months of pregnancy are two to three times as likely to have a baby born with a heart defect. If you or a loved one has taken an antidepressant and your child is suffering from a birth defect, you may be entitled to compensation.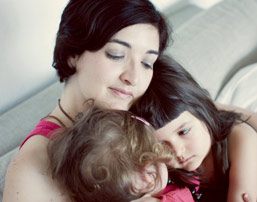 Paxil and the Potential for Birth Defects
Paxil is part of a class of antidepressants known as selective serotonin reuptake inhibitors (SSRI). There are several birth defects associated with the use of these drugs during the first few months of pregnancy. If you or a loved one has taken an SSRI antidepressant like Paxil during the first few months of pregnancy and had a child with any of the following birth defects please call our firm:
[columns]
[one_half]
Atrial and ventricular septal defects
Primary pulmonary hypertension
Coarctation of the aorta
Heart murmur
Omphalocele (a rare hernia)
Spina bifida
[/one_half]
[one_half]
Club foot
Anencephaly
Craniosynostosis
Gastroschisis
Anal atresia
Limb Reduction Defects
[/one_half]
[/columns]
GlaxoSmithKline Agreed to Pay $3 Billion to Resolve Criminal and Civil Liability
A 2012 a press release from the U.S. Department of Justice stated that GlaxoSmithKline had agreed to plead guilty and pay $3 billion to resolve any criminal and civil liability for its unlawful promotion of prescription drugs among other wrongdoings. In regards to Paxil, the press release states that GSK unlawfully marketed Paxil for use in patients under the age of 18 when the FDA had yet to approve the drug for use in children.
DID YOUR BABY SUFFER SERIOUS SIDE EFFECTS AFTER YOU OR A LOVED ONE WERE
Prescribed Paxil?
You May Be Entitled to Compensation. Call Now!
FDA Issues Safety Communication Regarding SSRI Antidepressants
In 2011, the FDA issued a safety communication regarding the use of SSRI antidepressants during pregnancy and the potential risk of a rare heart and lung condition called Persistent Pulmonary Hypertension of the Newborn (PPHN). The communication states that because there are conflicting reports evaluating the risk of SSRI use during pregnancy, it is unclear whether or not SSRI use during pregnancy can cause PPHN.
SSRI Drug Manufacturers
There are numerous pharmaceutical companies who manufacture and distribute SSRI antidepressants. These companies include: Forest Laboratories, GlaxoSmithKline, Eli Lilly, and Pfizer. SSRI antidepressants have combined for billions of dollars in sales for these companies over the years.
Paxil News And Updates
New Analysis of Paxil Study Says Drug is Unsafe for Teens

An article in the New York Times reported that a medical journal's new analysis of a study done years ago by GlaxoSmithKline that concluded Paxil was safe and effective for teenagers was incorrect. An analysis of the same data used in the original study concluded ...

Read more
Eligible for a Paxil Lawsuit?
Kyros Law Group is dedicated to those who have been affected by Paxil. If you or a loved one has suffered serious injuries due to Paxil, then call us immediately at 1-800-884-6335. You will get a FREE & IMMEDIATE consult regarding your potential Paxil claim. You may be entitled to compensation, so do not delay. Your time to file a claim may be limited.

Do not stop taking these drugs without first speaking to your doctor