WEN Hair Loss Claims
Hundreds of consumers have reported suffering significant hair loss as a result of using WEN haircare products. WEN hair loss claims include complaints of hair falling out in clumps, formation of bald spots, and scalp burns after WEN product use. Let our firm's product liability lawyers get you the compensation you deserve for your hair loss.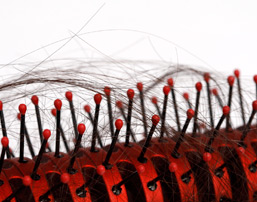 Users of WEN Products are Complaining of Hair Loss
Numerous users of WEN products have complained about hair loss after using one or more of the products. If you or a loved one have used one or more of the following products and have experienced hair loss please call our firm.
[columns]
[one_half]
Cleansing Conditioner – Sweet Almond Mint
Cleansing Conditioner – Fig
Cleansing Conditioner – Lavender
Cleansing Conditioner – Pomegranate
Cleansing Treatment – Sweet Almond Mint
Cleansing Treatment – Lavender
Cleansing Treatment – Pomegranate
[/one_half]
[one_half]
Styling Cream – Sweet Almond Mint
Styling Cream – Lavender
Styling Cream – Pomegranate
Treatment Mist – Sweet Almond Mint
Treatment Mist – Lavender
Treatment Mist – Pomegranate
WEN Hair Care Basic Kit
WEN Hair Care Deluxe Kit
[/one_half]
[/columns]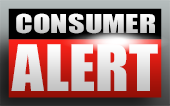 ARE YOU SUFFERING SIDE EFFECTS ASSOCIATED WITH THE PURCHASE OF
WEN Hair Products?
You May Be Entitled to Compensation. Call Now!
Guthy-Renker and WEN Hair Products
Guthy-Renker is a California-based marketing company that develops and sells consumer products. The company's products can be seen all over television in many of its infomercials and ad spots. The company generates more than $1.5 billion in sales for its products and distributes in more than 68 countries worldwide. The WEN line of haircare products was developed by Los Angeles stylist Chaz Dean. He felt that traditional shampoos and conditioners were doing more harm than good to hair and developed the WEN line of products as an alternative to traditional haircare.
WEN Hair Products News and Updates
Hollywood stylist sued over hair loss

In April, USA Today reported that six women brought a lawsuit in federal court alleging that stylist Chaz Dean's WEN haircare products caused them to lose "clumps" of hair. The women say that despite celebrity endorsements and positive reviews of the product by its maker, ...

Read more
Eligible for a WEN Hair Product Lawsuit?
Kyros Law Group is dedicated to those who have been affected by WEN hair products. If you or a loved one has suffered side effects due to WEN hair products, then call us immediately at 1-800-241-9175. You will get a FREE & IMMEDIATE consult regarding your potential WEN hair products claim. You may be entitled to compensation, so do not delay. Your time to file a claim may be limited.