Guardrail Accident Lawsuits
Kyros Law Group is currently investigating claims for people injured by malfunctioning Guardrails. These guardrails, instead of curling out as they should when hit head-on, actually impale the vehicle, and, in some cases, cause severe injuries or death to the people inside.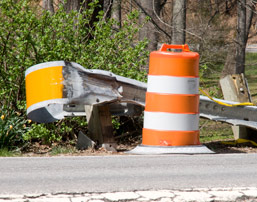 Guardrail Accidents and Potential Serious Injuries
Many injuries and deaths have been reported across the country due to guardrail impalement. One manufacturer, Trinity Industries, did not disclose a design change to its highway guardrails to government regulators. This design change made their guardrails more dangerous making it more likely for vehicles hitting the end caps of their guardrails to be impaled. As many as 15 states, including Missouri, Nevada, and Massachusetts have decided to stop installing the modified Guardrail. If you or a loved have has been injured due to guardrail impalement, please call out firm.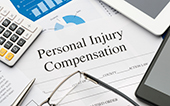 DID YOU OR A LOVED ONE SUFFER SERIOUS SIDE EFFECTS AFTER A
Guardrail Accident?
You May Be Entitled to Compensation. Call Now!
Eligible for a Guardrail Accident Lawsuit?
Kyros Law Group is dedicated to those who have suffered from a Guardrail Accident. If you or a loved one has suffered serious injuries due to a Guardrail Accident, then call us immediately at 1-800-884-6335. You will get a FREE & IMMEDIATE consult regarding your potential Guardrail Accident claim. You may be entitled to compensation, so do not delay. Your time to file a claim may be limited.