Transvaginal Mesh Lawsuits
Settlement agreements have been reached with multiple vaginal mesh manufacturers! Boston Scientific and C.R. Bard Inc. have agreed to settlements totaling hundreds of millions of dollars to compensate the thousands of women seriously injured by their vaginal mesh implants. If you or a loved one has been injured by a transvaginal mesh implant, please call our firm.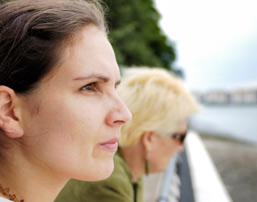 Hundreds of Millions of Dollars Offered to Settle Claims
There are a number of companies who manufacture vaginal mesh products that have injured women. Within the past few months Boston Scientific Corp. reported that it had reached a settlement agreement with almost 3,000 women regarding its mesh products. According to Reuters, the company said it expected to pay $119 million to resolve the cases.
These 3,000 claims are only a small portion of the total Boston Scientific is facing. Bloomberg recently reported that C.R. Bard Inc., another manufacturer of transvaginal mesh, recently agreed to pay more than $200 million to settle thousands of lawsuits by women injured by the company's vaginal mesh insert.
Transvaginal Mesh and Side Effects
Surgical mesh is a medical device that is generally used to repair weakened or damaged tissue. Mesh was primarily designed for use in the abdomen to treat hernias. Vaginal surgical mesh kits have only been in use since 1996, with the FDA only recently admitting to the serious health risk posed by them. In transvaginal procedures, surgical mesh is permanently implanted to reinforce the weakened vaginal wall and repair pelvic organ prolapse (POP) or support the urethra to treat urinary incontinence. According to the FDA, long term risks of implanted mesh include:
Organ perforation
Pain during sexual intercourse
Infection
Bleeding
Recurrent prolapse
DID YOU OR A LOVED ONE SUFFER SERIOUS SIDE EFFECTS AFTER RECEIVING A
Transvaginal Mesh Implant?
You May Be Entitled to Compensation. Call Now!
FDA Issues Public Health Notification Regarding Transvaginal Mesh
In October of 2008, the U.S. Food and Drug Administration (FDA) issued a public health notification regarding "serious complications" associated with implanting surgical mesh through the vagina to treat pelvic organ prolapse (POP) and stress urinary incontinence (SUI). The notification was directed at healthcare practitioners to make them aware of the potential for serious complications arising from the transvaginal placement of mesh.
Mesh Manufacturers
There are several different manufacturers of transvaginal mesh implants including Boston Scientific, C.R. Bard Inc., American Medical Systems, and Johnson & Johnson. Collectively they have sold hundreds of millions of dollars' worth of mesh products that were implanted in thousands of women.
Transvaginal Mesh News and Updates
Jury Awards $100 Million in Transvaginal Mesh Trial

A Delaware jury ordered transvaginal mesh manufacturer Boston Scientific to pay $100 million to a woman who claimed she was injured by the company's mesh implant. The implanted mesh caused serious complications for the 51-year-old woman and despite two follow-up surgeries to fix the problem ...

Read more
Eligible for a Transvaginal Mesh Lawsuit?
Kyros Law Group is dedicated to those who have been affected by Transvaginal Mesh. If you or a loved one has suffered serious injuries due to Transvaginal Mesh, then call us immediately at 1-800-884-6335. You will get a FREE & IMMEDIATE consult regarding your potential Transvaginal Mesh claim. You may be entitled to compensation, so do not delay. Your time to file a claim may be limited.