Chrysler Faulty Ignition Switch Recall Lawsuits
Fiat Chrysler Automobiles has recalled over 700,000 SUVs and minivans in order to fix defective ignition switches. The defective switches can unexpectedly turn off the engine which disables all safety features including the power steering, brakes and airbags. If you or a loved one has suffered injuries from a crash related to the Chrysler recall, please call our firm.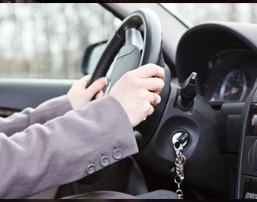 Faulty Chrysler Ignition Switch
Faulty ignition switches installed in a number of different Chrysler model cars have been linked to dozens of fatal traffic accidents. The faulty ignition switch can cause the ignition to slip out of position and shut off power to the automobile. The lack of power in the car will cause the airbags not to deploy should there be a collision. This exact scenario has led to multiple fatalities and hundreds, if not thousands, of injuries.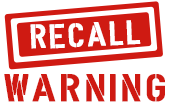 DID YOU OR A LOVED ONE SUFFER SERIOUS SIDE EFFECTS DUE TO A
Chrysler Faulty Ignition Switch?
You May Be Entitled to Compensation. Call Now!
Chrysler® Recall Vehicle Recall List
Chrysler:
Town & Country – 2008-2010
Jeep:
Commander – 2006-2007
Grand Cherokee – 2005-2007
Dodge:
Grand Caravan – 2008-2010
Journey – 2009-2010
Fiat Chrysler Automobiles
Fiat Chrysler Automobiles designs, builds, and sells cars, trucks, and automobile parts all over the world. The company also deals in financing for the purchase of its vehicles. Fiat Chrysler's brands include: Chrysler, Dodge, Jeep, and Fiat.
Fiat Chrysler Faulty Ignition Switch Recall News & Updates
Fiat Chrysler Gets Record Fine for Safety Issues

The New York Times recently reported that the National Highway Traffic Safety Administration (NHTSA) fined Fiat Chrysler $105 million for failing to complete 23 safety recalls which covered more than 11 million vehicles. The penalty is the largest ever imposed by the NHTSA on ...

Read more
Fiat Chrysler Profit Increases 69%

The New York Times recently reported Fiat Chrysler's 2Q 2015 net income was $363 million which was almost 70% higher than last year during the same time period. The company said that the rise in income was due to wider sales profit margins in North ...

Read more
Eligible for a Chrysler Faulty Ignition Switch Lawsuit?
Kyros Law Group is dedicated to those who have been affected by Chrysler Faulty Ignition Switches. If you or a loved one has suffered side effects due to Chrysler Faulty Ignition Switches, then call us immediately at 1-800-884-6335. You will get a FREE & IMMEDIATE consult regarding your potential Chrysler Faulty Ignition Switch claim. You may be entitled to compensation, but do not delay. Your time to file a claim may be limited.