Inferior Vena Cava (IVC) Filter Lawsuits
In a five year span the FDA received almost 1,000 adverse event reports involving inferior vena cava (IVC) filters. The FDA also recommended that physicians should consider removing IVC filters as soon as the threat of blood clots subsides in order to avoid unwanted side effects. If you or a loved one has been injured by an IVC filter, please call our firm.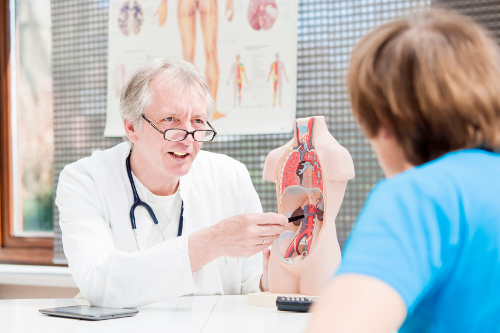 IVC Filters & Potential Side Effects
The inferior vena cava (IVC) is a large vein in the middle of the abdomen. It returns blood from the lower body to the heart. IVC filters are placed in patients who have a history or are at risk of developing blood clots like those diagnosed with deep vein thrombosis (DVT). People with DVT develop blood clots in the legs and pelvis and serious complications could arise should those clots break up and travel into the heart and lungs. An IVC filter is a cage-like device that is inserted into the inferior vena cava and is designed to trap or catch these clots before they get into the heart or lungs. A large portion of IVC filters are removed once the threat of blood clots is gone.
There have been hundreds of complications and unwanted side effects reported with the use of IVC filters. If you or a loved one has suffered any of the following due to an IVC filter, please call our firm:
Filter migration causing serious injury or death
Filter Fracture causing serious injury or death
Filter perforation of the inferior vena cava
Detached device components (called embolization)
DID YOU OR A LOVED ONE SUFFER SERIOUS SIDE EFFECTS AFTER RECEIVING AN
IVC Filter?
You May Be Entitled to Compensation. Call Now!
FDA Issued Safety Alert Regarding Adverse Events with IVC Filters
In August of 2010, the U.S. Food and Drug Administration (FDA) issued a safety alert concerning the risk of adverse events with long term IVC filter use. The alert stated that during a five year span the FDA received over 900 reports of adverse events involving IVC filters. The events ranged from the filters breaking apart to the filter perforating the vein it was placed in. At that point the FDA recommended that physicians remove IVC filters from patients as soon as they were no longer medically necessary.
C.R. Bard and Cook Medical
C.R. Bard and Cook Medical design, manufacture, and distribute medical devices (including IVC filters) all over the world. These two companies are responsible for almost 85% of implanted IVC filters. However, there are numerous other companies who produce IVC filters as well. Both companies generate billions of dollars in yearly revenues in the medical device marketplace.
IVC Filter News and Updates
Did IVC Filter Have Fatal Flaw?

An NBC News investigation focused on the potentially deadly risks associated with the IVC Recovery filter manufactured and sold by C.R. Bard. The report found that at least 27 deaths have been associated with the filter over the past ten years along with 300 other ...

Read more
Eligible for an IVC filter Lawsuit?
Kyros Law Group is dedicated to those who have been affected by an IVC Filter. If you or a loved one has suffered serious injuries due to an IVC Filter, then call us immediately at 1-800-949-5066. You will get a FREE & IMMEDIATE consult regarding your potential IVC Filter claim. You may be entitled to compensation, so do not delay. Your time to file a claim may be limited.