Mesothelioma Lawsuits & Asbestos Exposure
Asbestos manufacturers knew the dangers of asbestos exposure and still continued to produce asbestos products. These manufacturers were forced to take responsibility and have put billions of dollars into trust funds to compensate those affected by asbestos. Kyros Law Group clients have been awarded millions of dollars in compensation from these trusts. Our team of experienced asbestos lawyers can help you get the compensation you deserve.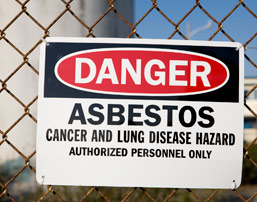 Why File an Asbestos or Mesothelioma Lawsuit?
If you have been diagnosed with mesothelioma or lung cancer, you may be entitled to significant financial compensation. You shouldn't feel guilty about filing a claim. $30 billion dollars has been set aside for hard working Americans and their families who are victims of mesothelioma and lung cancer. Even if those offending employers were the federal government, a company that has declared bankruptcy, or a company that no longer exists, help may still be available. Filing a claim will not affect any current or pending subsistence or benefits you may be eligible for or applying to.
Thousands of mesothelioma and lung cancer victims have received financial compensation due to their asbestos exposure. Some of the expenses victims may be compensated for include:
Medical bills
Medical treatments and life extension care
Travel expenses
Lost wages
Pain & suffering
Mesothelioma Settlements & Asbestos Trust Funds
Over time many companies have been forced to declare bankruptcy due in part to their asbestos-related liability. Filing for bankruptcy generally stops any civil lawsuits from being filed against the company. However, should a company seek to reorganize under Chapter 11 of the federal bankruptcy code, it must establish a trust to settle all future asbestos liability. …Read More
Hiring a Mesothelioma Lawyer
Our professional staff knows that an asbestos-related diagnosis can seem overwhelming and that filing a claim may not seem worth your time. However, the Kyros Law Group has been uniquely setup to ensure an easy claims process.
At the Kyros Law Group we make filing a mesothelioma or lung cancer claim simple. There's:
No Mandatory Travel
Minimal Paperwork
Fast Service To Get You Compensation Quickly
But Don't Wait! Statute of limitation laws affect the amount of time you have to file a claim. Don't let your time run out. Your call is FREE, your consultation is FREE and there is NO-obligation.
One 15-min call could result in a million dollar settlement – providing financial security for you and your family.
To learn more about the steps involved in filing a claim click here.
Asbestos Diseases & Asbestos Exposure Risks
Exposure to asbestos can lead to mesothelioma, lung cancer, asbestosis, and a variety of other asbestos-related diseases. Unfortunately, it does not take much exposure to asbestos to develop an asbestos-related illness. Once asbestos fibers are inhaled they can remain in the lung lining and cause a loss of lung capacity and even lung cancer.
People who have been exposed to asbestos for long periods of time are at an even greater risk of developing an asbestos-related illness. These disease include:
Mesothelioma is a rare but deadly form of cancer that attacks the lining of lungs, stomach or heart. …Read More
Lung Cancer is most commonly caused by smoking, it can also be asbestos-related …Read More
Asbestosis and Asbestos-Related Cancers are a direct result of exposure to …Read More
Asbestos & Mesothelioma High Risk Occupations
Since asbestos was so widely used throughout the 20th century, almost everyone could potentially be exposed to this toxic substance at some point in his or her life. The fireproof mineral was sprayed on school ceilings, used in roofing materials, and hung as drywall in homes and offices. While anyone can be diagnosed with mesothelioma if they have had asbestos exposure, most cases involve people who have had prolonged exposure to asbestos in the course of their employment. If you fall into any of the following categories, you may be at an increased risk of developing mesothelioma:
[columns]
[one_half]
Shipyard Workers
Construction and Building Trades
Military Veterans, particularly from the 1930s to 1970s
Demolition Crews
[/one_half]
[one_half]
Automotive Mechanics or Brake Workers
Manufacturing, Power Plant, Refinery, or Chemical Employees
Mining and Milling Employees
[/one_half]
[/columns]
Mesothelioma and Veterans
For many of the nearly 25 million living veterans in the United States, exposure to asbestos was a daily part of their military service – especially for those in the Navy. Used in every branch of the Armed Forces, asbestos was often mandated as insulation because of its superior fireproofing. Now, decades later, those who served so faithfully in the military are experiencing medical complications as a result of their asbestos exposure.
Navy veterans are particularly at risk for asbestos-related diseases. …Read More
The U.S. Department of Veterans Affairs (VA) may compensate veterans who developed an asbestos-related disease through service-connected exposure to asbestos. …Read More
Mesothelioma and Asbestos News and Updates
Mesothelioma Drug Awarded Status by FDA

A recent article on reuters.com stated that the U.S. Food and Drug Administration (FDA) gave orphan drug status to an experimental drug produced by AstraZeneca used to treat mesothelioma. Tremelimumab is an immuno-oncology treatment which uses the body's own immune system to fight the cancer. ...

Read more
Little Research of Rare Cancer after Years of Deaths

A recent article in the Baltimore Sun shed some light on the growing interest in finding a better treatment, or potentially a cure, for mesothelioma. There are currently almost 20 clinical trials underway to try and find a cure for mesothelioma. Doctors say the current ...

Read more
History of Asbestos
The history of asbestos goes back centuries, to the travels of Marco Polo in China. The people he encountered there had many different names for asbestos and used it as insulation or braided into rope. They even used braided asbestos as indestructible wicks for oil lamps. The more modern history of asbestos began in the industrial age when use became widespread. Asbestos was used to insulate steam and fire-powered machinery. …Read More
Eligible for a Mesothelioma Lawsuit?
Kyros Law Group is dedicated to those who have been affected by Mesothelioma. If you or a loved one has suffered side effects due to Mesothelioma, then call us immediately at 1-800-675-1277. You will get a FREE & IMMEDIATE consult regarding your potential Mesothelioma claim. You may be entitled to compensation, so do not delay. Your time to file a claim may be limited.