Slip and Fall Personal Injury Lawsuits
If you or a loved one was injured due to a slip and fall or suffered from any other injury forcing you to deal with an insurance company, contact us today for immediate help with your legal needs. Our experienced attorneys can help get you the compensation you deserve.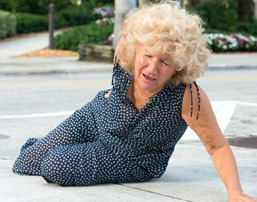 Slip and Fall Injuries and Side Effects
If you were injured during a slip and fall due to someone else's negligence please call our firm. If you were forced to miss work or had expensive hospital bills due to your injuries we may be able to help. Our attorneys have years of experience dealing with insurance companies and know the tricks they use to avoid paying claims.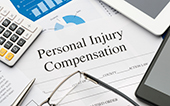 DID YOU OR A LOVED ONE SUFFER SERIOUS SIDE EFFECTS AFTER A
Slip and Fall?
You May Be Entitled to Compensation. Call Now!
Eligible for a Slip and Fall Lawsuit?
Kyros Law Group is dedicated to those who have suffered injuries from a slip and fall. If you or a loved one has suffered serious injuries due to a slip and fall, then call us immediately at 1-800-897-8516. You will get a FREE & IMMEDIATE consult regarding your potential slip and fall claim. You may be entitled to compensation, so do not delay. Your time to file a claim may be limited.