Zimmer Hip Replacement Lawsuits
Recently, a jury awarded a California man over $9 million in damages in a hip replacement lawsuit against Zimmer. Over 1,500 complaints have been filed with the FDA regarding Zimmer hip implants. Don't suffer in silence any longer. If you have been injured by a Zimmer hip implant please call our firm.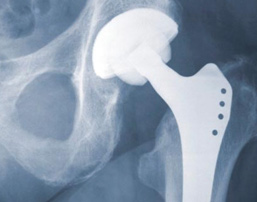 Zimmer Hip Replacement Side Effects
Many patients' hip implants have failed causing them to need a revision surgery. Other people have experienced pain, swelling, and joint dislocation. If you have a Zimmer Durom Cup or Zimmer MMC hip implant and have experienced any of the following side effects, please call our firm:
Implant Failure
Revision Surgery
Elevated levels of cobalt and/or chromium in the blood
Loosening of the device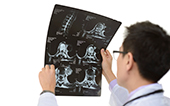 DID YOU OR A LOVED ONE SUFFER SERIOUS SIDE EFFECTS AFTER RECEIVING A
Zimmer Hip Replacement?
You May Be Entitled to Compensation. Call Now!
Zimmer Issues Recall for Durom Cup
In July of 2008 Zimmer issued a voluntary recall of its Zimmer Durom Cup hip implant. The company stated that the recall was necessary because the instructions for the surgical technique to be used to implant the device were inadequate. To read more on the FDA's website click here.
Zimmer Biomet
Zimmer Biomet designs, manufactures and distributes joint replacement technologies. In June of 2015 Zimmer Holdings acquired medical device maker Biomet and changed the company's name to Zimmer Biomet Holdings. The company recently reported revenues of almost $1.2 billion for the quarter.
Zimmer Hip Implant News and Updates
Zimmer Hit with $9 Million Verdict

A California man was awarded over $9 million in a lawsuit against Zimmer for a faulty hip replacement device. The suit claimed that Zimmer's Durom Cup hip replacement implant was defective, Zimmer was negligent in designing it, and the company ...

Read more
Eligible for a Zimmer Hip Replacement Lawsuit?
Kyros Law Group is dedicated to those who have been affected by a Zimmer hip replacement. If you or a loved one has suffered serious injuries due to a Zimmer hip replacement, then call us immediately at 1-800-884-6335. You will get a FREE & IMMEDIATE consult regarding your potential Zimmer hip replacement claim. You may be entitled to compensation, so do not delay. Your time to file a claim may be limited.