Hip Replacement Lawsuit
Settlement Reached for Metal on Metal Hip Replacement Patients! Multiple manufacturers, including Stryker Orthopaedics, Biomet Inc, and Johnson & Johnson, the maker of the DePuy A.S.R, have agreed to settlements totaling Billions of dollars to compensate victims for faulty metal on metal hip replacements.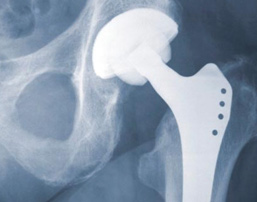 Hip Replacement Settlements
Biomet Hip Replacement Settlements – In February 2014, Biomet agreed to pay $56 million to settle all federal consolidated claims against it for defective metal hip implants. This could result in a base award of $200,000 for each plaintiff . . . Read More
Stryker Hip Replacement Settlements – Stryker Corp. agreed to pay over $1 billion to resolve lawsuits for its failed hip implants. The settlement provides for gross base awards of $300,000 per failed implant and provides for significant additional compensation for claimants who suffered complications during revision surgery and for other damages, including future surgeries caused by complications . . . Read More
Depuy ASR Hip Replacement Settlements – In early 2015, Bloomberg.com reported that Johnson & Johnson has agreed to pay $420 million more to settle lawsuits regarding hip implants that were excluded from the $2.5 billion settlement in 2013. It is believed that the total costs of the settlements of Depuy's ASR line will cost the company over $4 billion. . . . Read More.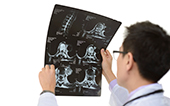 DID YOU OR A LOVED ONE SUFFER SERIOUS SIDE EFFECTS AFTER RECEIVING A
Hip Replacement?
You May Be Entitled to Compensation. Call Now!
Hip Replacement Recalls News & Updates
Stryker Issues Voluntary Recall
In June of 2012, Stryker issued a voluntary recall of its Rejuvenate and ABG-II hip implant systems. The company issued the recall due to the potential failure of the device as well as an adverse effect on the tissue surrounding the implanted device. . . . Read More.
DePuy Issues Voluntary Recall
In August 2010, DePuy Orthopaedics issued a voluntary recall for its DePuy ASR hip system. After realizing that the device was failing at a rate more than two times the industry average, the company decided to issue the recall . . . Read More.
Zimmer Issues Recall for Durom Cup
In July of 2008 Zimmer issued a voluntary recall of its Zimmer Durom Cup hip implant. The company stated that the recall was necessary because the instructions for the surgical technique to be used to implant the device were inadequate . . . Read More.
Zimmer Hit with $9 Million Verdict
A California man was awarded over $9 million in a lawsuit against Zimmer for a faulty hip replacement device. . . . Read More.
Patient Wins $4.5 Million in first Wright Hip Implant Trial
A California jury ordered Wright Medical to pay $4.5 million to a metal on metal hip implant patient and his wife in finding that the implant was defective and caused severe harm. . . . Read More
Eligible for a Hip Replacement Lawsuit?
Kyros Law Group is dedicated to those who have been affected by faulty hip replacements. If you or a loved one has suffered serious injuries due to a faulty hip implant, then call us immediately at 1-800-884-6335. You will get a FREE & IMMEDIATE consult regarding your potential hip replacement claim. You may be entitled to compensation, so do not delay. Your time to file a claim may be limited.