Wright Medical Hip Replacement Lawsuit
A California jury recently ordered Wright Medical to pay $4.5 million to a patient who received a defective Wright Medical Profemur hip implant in the first Wright Hip Implant Trial. If you had a Wright Medical hip replacement and a revision surgery was necessary, please call us now. You should not have had to suffer through the pain of a faulty device; let us help you get the compensation you deserve.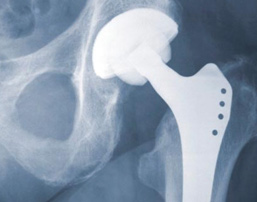 Wright Medical Hip Replacement Side Effects
Many patients' hip implants have failed causing them to need a revision surgery. Other people have experienced pain, swelling, and joint dislocation. If you have a Wright Conserve, Wright Profemur, or Encore hip implant and have experienced any of the following side effects, please call our firm:
Implant Failure
Revision Surgery
Elevated levels of cobalt and/or chromium in the blood
Loosening of the device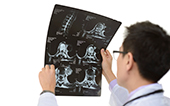 DID YOU OR A LOVED ONE SUFFER SERIOUS SIDE EFFECTS AFTER RECEIVING AN
Wright Hip Implant?
You May Be Entitled to Compensation. Call Now!
Wright Medical Group
Wright Medical Group is a specialty orthopaedic company that focuses on providing products which enable patients to regain use and mobility in their extremities. Its Conserve line of hip replacement implants was originally approved for use by the U.S. Food and Drug Administration in 2003. Net sales for the company in the most recent quarter were over $80 million.
Wright Medical Hip Implant News and Updates
Eligible for a Wright Hip Implant Lawsuit?
Kyros Law Group is dedicated to those who have been affected by a Wright Hip Implant. If you or a loved one has suffered serious injuries due to a Wright Hip Implant, then call us immediately at 1-800-884-6335. You will get a FREE & IMMEDIATE consult regarding your potential Wright Hip Implant claim. You may be entitled to compensation, so do not delay. Your time to file a claim may be limited.