Mirena IUD Lawsuit
Since 2008 the U.S. Food and Drug Administration (FDA) has received almost 60,000 complaints in its Adverse Event Reporting System concerning the Mirena IUD. Over 1,000 of those complaints state that the IUD perforated the woman's uterus. Lawsuits against Bayer Healthcare Pharmaceuticals, the maker of Mirena, are claiming that the company failed to warn women that perforation was a potential side effect.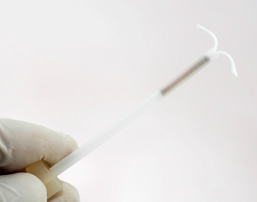 Mirena IUD and Side Effects
Thousands of women have experienced problems during their use of the Mirena IUD. If you or a loved one has used the Mirena IUD and suffered any of the following, please call our firm:
Perforation of the uterus
Embedment in the uterus
Device migration
Idiopathic intracranial hypertension (IIH)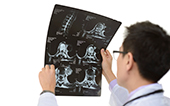 DID YOU OR A LOVED ONE SUFFER SERIOUS SIDE EFFECTS AFTER RECEIVING A
Mirena IUD?
You May Be Entitled to Compensation. Call Now!
FDA Reports Drug Safety Labeling Changes for
Mirena IUD
While the FDA has not issued a recall of Mirena IUD, it has warned Bayer, the maker of Mirena, about improper marketing of the device. In 2009, the FDA issued a letter to Bayer Healthcare Pharmaceuticals admonishing the company for an ad campaign that overstated the efficacy of the drug and minimized the risk of using the device. In 2008, the FDA issued a safety announcement detailing the changes it approved to Mirena's safety labeling which included listing perforation and embedment as potential side effects.
Bayer Healthcare Pharmaceuticals & Mirena IUD
Mirena IUD is manufactured by Bayer Healthcare Pharmaceuticals. Mirena was approved for use as an intrauterine contraceptive by the FDA in 2000. Mirena has become one of Bayer's highest selling products and is used by approximately 2 million women in the United States alone. The company reported revenues of almost $26 billion in recent years.
Eligible for a Mirena IUD Lawsuit?
Kyros Law Group is dedicated to those who have been affected by a Mirena IUD. If you or a loved one has suffered serious injuries due to a Mirena IUD, then call us immediately at 1-800-884-6335. You will get a FREE & IMMEDIATE consult regarding your potential Mirena IUD claim. You may be entitled to compensation, so do not delay. Your time to file a claim may be limited.