Invokana Lawsuits
Invokana lawsuits are alleging that Johnson & Johnson, the makers of the diabetes drug, failed to warn patients about potentially serious side effects associated with using this drug. Invokana side effects include: increased risks of heart attack, kidney failure, and ketoacidosis – a condition whereby there is too much acid in the blood and can lead to diabetic coma. Kyros Law Group attorneys have years of experience in pharmaceutical litigation and can help you get the compensation you deserve.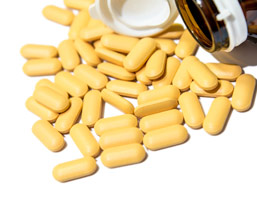 Invokana & Potential Diabetes Drug Side Effects
Invokana® or Invokamet® (Canagliflozin) is used along with diet and exercise to treat Type 2 diabetes. Invokana® works by helping the kidneys after a meal has been eaten. Specifically, it blocks an integral membrane protein, sodium-glucose co-transporter 2 (SGLT2 inhibitors), from putting sugar removed by the kidneys back in the bloodstream. During a 12-month study the Institute for Safe Medication Practices identified 457 serious adverse events with Canagliflozin as the suspect drug. This total was higher than 92% of the drugs they regularly monitor. Some of the side effects include:
Kidney Failure
Heart Attack
Cardiac Arrest
Ketoacidosis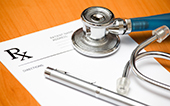 DID YOU OR A LOVED ONE SUFFER SERIOUS SIDE EFFECTS AFTER BEING
Prescribed Invokana?
You May Be Entitled to Compensation. Call Now!
FDA Issues Safety Announcement regarding Invokana
In May of 2015 the Food and Drug Administration (FDA) issued a safety announcement warning that diabetes drugs such as canagliflozin (Invokana) may lead to ketoacidosis. The announcement describes ketoacidosis as a serious condition where blood becomes highly acidic and may require hospitalization. The FDA also warned patients not to stop taking the drug until they had spoken to their doctor.
Johnson & Johnson's Invokana Sales hit $278 million in one quarter
Sales of Johnson & Johnson's Diabetes drug Invokana hit $278 million in the first quarter of 2015. This figure is almost three times the sales for the same time period a year earlier. With more and more people being diagnosed with diabetes, sales of Invokana are expected to rise further. The company reported revenue of $17.8 billion for the second quarter of 2015 which was ahead of analysts' estimates.
Invokana News And Updates
Eligible for an Invokana Lawsuit?
Kyros Law Group is dedicated to those who have been affected by Invokana. If you or a loved one has suffered serious injuries due to Invokana, then call us immediately at 1-800-884-6335. You will get a FREE & IMMEDIATE consult regarding your potential Invokana claim. You may be entitled to compensation, so do not delay. Your time to file a claim may be limited.

Do not stop taking these drugs without first speaking to your doctor.