Pradaxa Lawsuits
Pradaxa lawsuits are claiming that the makers of Pradaxa failed to warn patients and their families that the drug could cause serious and uncontrollable bleeding that was not easily reversible and could be fatal. Since its approval by the Food and Drug Administration in 2010, Pradaxa has been linked to more than 1,000 deaths.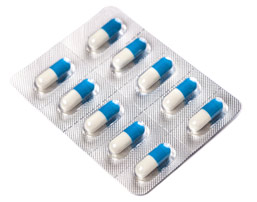 Pradaxa and the Risk of Uncontrollable Bleeding
One of the most dangerous side effects for those taking Pradaxa is uncontrollable bleeding. According to the Institute for Safe Medication Practices, anticoagulants, which include Pradaxa, rank among the highest risk of all outpatient drug treatments. In May 2014, the FDA released a safety announcement stating that use of Pradaxa caused an increased risk of major gastrointestinal bleeding as compared to the blood thinner warfarin. Adding to the problem is the fact that there is no antidote for Pradaxa which means that should a bleeding event occur, it will be difficult to stop.
If you or someone you love have taken Xarelto and suffered any of the following please contact our firm:
Death from a bleeding event
Gastrointestinal bleeding
Cerebral hemorrhage
Excessive menstrual bleeding
Excessive nose bleeds
Unexplained bruising, GI discomfort, blood in stool and/or urine, or
An accident that led to hospitalization for uncontrollable bleeding
650 Million Settlement Reached to Resolve Over 4,000 Pradaxa Lawsuit Claims
In May of 2014 The New York Times reported that Boehringer Ingelheim, the makers of the blood thinner Pradaxa, agreed to pay over $650 million to settle thousands of claims against the company for injuries sustained due to the use of the blood thinner. Our attorneys were instrumental in helping reach this settlement and fought hard to get our clients the compensation they deserve.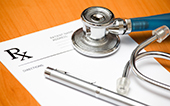 DID YOU OR A LOVED ONE SUFFER SERIOUS SIDE EFFECTS AFTER BEING
Prescribed Pradaxa?
You May Be Entitled to Compensation. Call Now!
FDA Issues multiple Safety Announcements regarding Pradaxa
Since its approval of Pradaxa in 2010, the Food & Drug Administration (FDA) has issued multiple safety announcements concerning adverse reactions and risks associated with suddenly discontinuing the use of Pradaxa. By the end of 2012, the FDA had received over 7,000 reports of serious injury linked to Pradaxa which included over 1,100 deaths.
Boehringer Ingelheim
Pradaxa is a blood thinning medication used to reduce the risk of stroke in patients with non-valvular atrial fibrillation (AF), a common type of heart rhythm abnormality. Pradaxa is manufactured by German pharmaceutical company Boehringer Ingelheim. Pradaxa is in a class of anticoagulant (or blood thinner) medications called direct thrombin inhibitors and works by preventing blood clots in the body.
Pradaxa News And Updates
Potential Antidote to Pradaxa Being Tested

A recent article in U.S. News & World Report stated that a new drug called idarucizumab could be used to stop the uncontrollable bleeding that comes as a potential side effect of Pradaxa. The article went on to say that the lack of antidote was ...

Read more
Eligible for a Pradaxa Lawsuit?
Kyros Law Group is dedicated to those who have been affected by Pradaxa. If you or a loved one has suffered serious injuries due to Pradaxa, then call us immediately at 1-800-884-6335. You will get a FREE & IMMEDIATE consult regarding your potential Pradaxa lawsuit claim. You may be entitled to compensation, but do not delay. Your time to file a claim may be limited.
Do not stop taking these drugs without first speaking to your doctor.