WWE Head Injury Lawsuit
Retired WWE and WWF wrestlers are suffering from brain damage and other serious health problems as a result of their alleged mistreatment by the WWE. We believe the WWE did not do enough to protect its wrestlers and failed to warn them about the long term effects that accompany such injuries. We intend to hold the WWE accountable for its failure to warn its participants of the long term health risks they faced. We are seeking damages, along with medical monitoring, health care and preventive programs to address the problem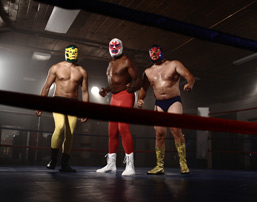 Side Effects of Repeated Concussions
Similar to ex-NFL players, former WWE professional wrestlers are now suffering from the side effects of multiple concussions and head injuries received during their wrestling days. If you suffered concussions, or repeated blows to the head, you may be at greater risk of developing serious cognitive ailments, such as:
ALS – "Lou Gehrig's disease"
Alzheimer's Disease
CTE – Chronic traumatic encephalopathy
Parkinson's Disease
Dementia
Memory loss
Depression
If you or a loved one is dealing with any of these side effects as a result of wrestling in the WWE please contact our law firm. Our experienced attorneys will help get you the compensation you deserve for your pain and suffering.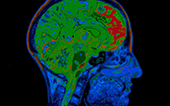 DID YOU OR A LOVED ONE SUFFER HEAD INJURIES WHILE
Wrestling for the WWE or WWF?
You May Be Entitled to Compensation. Call Now!
World Wrestling Entertainment (WWE)
World Wrestling Entertainment is a publicly traded company that deals in the promotion, production, and staging of professional wrestling events. Although the matches are put on for entertainment purposes, the maneuvers and techniques employed by the wrestlers can be extremely dangerous and put the wrestlers at risk if not performed properly. In spite of that risk, the wrestlers are asked to perform almost on a nightly basis and are jeopardizing their health to keep their jobs. The WWE profits from that exposure and through the first six months of 2015 the WWE reported revenues of over $150 million.
WWE News and Updates
WWE Grapples With Concussion Lawsuit From Former Wrestlers

The 40-page complaint alleges that WWE mistreated its wrestlers and claims it "negligently or purposefully failed to diagnose concussions." "Under the guise of providing entertainment, the WWE has, for decades, subjected its wrestlers to extreme physical brutality that it knew, or should have known, caused ...

Read more
WWE being overprotective of wrestlers due to pending lawsuit?

The WWE is keeping one of its star wrestlers out of action due to a concussion much longer than anyone anticipated. The wrestler, Daniel Bryan, has been held out of action for over two months even after he was cleared to return by a neurologist. ...

Read more
Billy Jack Haynes wrestles WWE into federal court

Billy Jack Haynes, was a superstar at the height of WWE's popularity in 1986-1988. He was featured in Wrestlemania III on March 29, 1987, considered the seminal event in the history of US wrestling with over one million viewers. In Wrestlemania III he was hit ...

Read more
Eligible for a WWE Head Injury Lawsuit?
Kyros Law Group is dedicated to those who have been affected by a head injury from wrestling in the WWE. If you or a loved one has suffered serious injuries, then call us immediately at 1-800-884-6335. You will get a FREE & IMMEDIATE consult regarding your potential WWE head injury claim. You may be entitled to compensation, so do not delay. Your time to file a claim may be limited.