Dialysis Lawsuits
In March of 2012, the U.S. Food and Drug Administration (FDA) issued a Class 1 recall of Fresenius Medical Care's GranuFlo and NaturaLyte dialysis drugs. It was discovered that use of the drugs could lead to an overdose of bicarbonate in the body which can cause serious heart problems and even death. An internal company memo showed that Fresenius knew about this issue but failed to warn the thousands of dialysis clinics around the country using its products.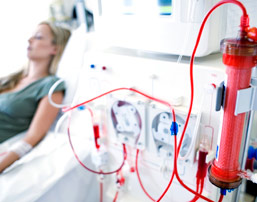 GranuFlo and NaturaLyte Side Effects
In patients with renal failure, dialysis takes the place of the kidneys in removing waste from the blood. Hemodialysis cleans the blood by running it through a type of filter outside of the body. During this procedure an alkaline substance, bicarbonate, is given in order to neutralize acid that has built up in the blood. Fresenius Medical Care's GranuFlo and NaturaLyte products perform different functions in dialysis, but they contain an ingredient called acetate that the body converts to bicarbonate, and they contain more of this ingredient than rival products. This can lead to an overdose of bicarbonate in the body, which has been shown to lead to serious heart problems and even death.
If you or a loved one has suffered any of the following side effects after dialysis please call our firm:
Cardiac Arrest
Heart Attack
Stroke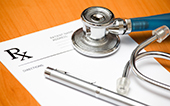 DID YOU OR A LOVED ONE SUFFER SERIOUS SIDE EFFECTS AFTER UNDERGOING
DIALYSIS?
You May Be Entitled to Compensation. Call Now!
FDA Issues Class 1 Recall of GranuFlo and NaturaLyte
In 2012, the FDA issued a Class I recall for Fresenius Medical Care's dialysates, GranuFlo and NaturaLyte. The recall was necessary because their use could lead to elevated bicarbonate levels in the blood. This condition could eventually lead to metabolic alkalosis, which, if left untreated may cause cardiac arrest. As a result, the FDA stated the product could cause "serious adverse health consequences, including death." According to its website, the FDA defines a Class I recall as "a situation in which there is a reasonable probability that the use of or exposure to the product will cause serious adverse health consequences or death."
Fresenius Medical Care
Fresenius Medical Care is the largest provider of dialysis products and services in the United States. Its dialysis centers treat thousands of patients every day around the country and its drugs are used in other dialysis treatment centers as well. In 2013, the company generated revenues of more than $14.6 billion. The company's North American headquarters are located in Waltham, Massachusetts.
Dialysis News And Updates
Fresenius 2Q Profit Rises 35%

A recent article on marketwatch.com reported that German healthcare group Fresenius had solid first-half results and expected continued strong growth. The company expects full year 2015 profits to be 20% higher than the previous year's profit of $1.2 billion. The Fresenius Medical Care unit of ...

Read more
Company's Failure to Warn of Product Risk Draws Inquiry

A 2012 article in the New York Times reported that the FDA is investigating whether or not Fresenius violated any federal laws by failing to warn patients of a potentially lethal risk linked to one of its drugs. An internal memo from the company's medical ...

Read more
Eligible for a Dialysis Lawsuit?
Kyros Law Group is dedicated to those who have been affected by Dialysis. If you or a loved one has suffered serious injuries due to Dialysis, then call us immediately at 1-800-961-6827. You will get a FREE & IMMEDIATE consult regarding your potential Dialysis lawsuit claim. You may be entitled to compensation, so do not delay. Your time to file a claim may be limited.
Do not stop any dialysis treatment without first speaking to your doctor.