Stryker Hip Replacement Lawsuits
In 2014, Stryker Corp. agreed to pay over $1 billion to resolve lawsuits for its failed hip implants. The settlement provides for gross base awards of $300,000 per failed implant and provides for significant additional compensation for claimants who suffered complications during revision surgery and for other damages, including future surgeries caused by complications.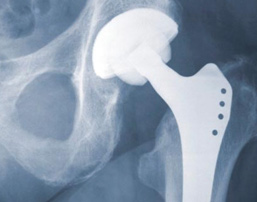 Stryker Agrees to $1 Billion Settlement
According to Bloomberg Business, in late 2014, Stryker Corp. agreed to pay over $1 billion to settle claims stemming from its recalled hip implants. The agreement will pay a base amount of $300,000 to patients who had the devices surgically removed. In total, Stryker has set aside more than $1.4 billion to cover the costs of handling claims brought against it for its faulty hip implants.
Stryker Hip Implants
Many patients' hip implants have failed causing them to need a revision surgery. Other people have experienced pain, swelling, and joint dislocation. If you have a Stryker Rejuvenate, Stryker ABG-II, Stryker Accolade, Stryker Citation, or Stryker Meridian hip implant and have experienced any of the following side effects, please call our firm:
Implant Failure
Revision Surgery
Elevated levels of cobalt and/or chromium in the blood
Loosening of the device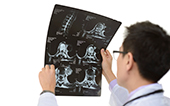 DID YOU OR A LOVED ONE SUFFER SERIOUS SIDE EFFECTS AFTER RECEIVING A
Stryker Hip Replacement?
You May Be Entitled to Compensation. Call Now!
Stryker Issues Voluntary Recall
In June of 2012, Stryker issued a voluntary recall of its Rejuvenate and ABG-II hip implant systems. The company issued the recall due to the potential failure of the device as well as an adverse effect on the tissue surrounding the implanted device. To read more on the FDA's website click here.
Stryker Corporation
Stryker Corporation is a medical technology company whose orthopedics arm manufactures and sells implants used in hip replacements. The company offers its products worldwide and in 2014 had sales of over $9.7 billion.
Stryker Hip Implant News
Stryker Recalls nearly 17,000 Implant Devices

A recent article on HealthTalk Live reported that Stryker has issued a recall of almost 17,000 orthopedic implant devices because of potential damage to the implants during shipping. The U.S. Food and Drug Administration (FDA) issued a list of the ...

Read more
Eligible for a Stryker Hip Implant Lawsuit?
Kyros Law Group is dedicated to those who have been affected by a Stryker hip implant. If you or a loved one has suffered serious injuries due to a Stryker hip implant, then call us immediately at 1-800-884-6335. You will get a FREE & IMMEDIATE consult regarding your potential a Stryker hip implant claim. You may be entitled to compensation, so do not delay. Your time to file a claim may be limited.