Tylenol and Acetaminophen lawsuit
Acetaminophen, the main ingredient in Tylenol, can cause serious liver injury. Serious problems such as acute liver failure and even death from liver failure have been linked to Tylenol use. If you or a loved one has taken Tylenol® and suffered a liver injury or death associated with liver failure, you may be entitled to compensation.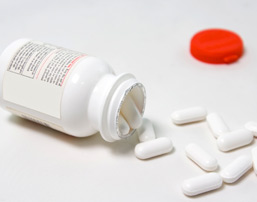 Tylenol/Acetaminophen & Liver Problems
Acetaminophen is one of the most commonly used drugs in the United States, but it can lead to serious liver injury. Even taking the recommended dose of acetaminophen can cause liver damage in some people. Every year over 400 people die and 42,000 are hospitalized in the United States due to acetaminophen overdoses.
If you or a loved one has taken Tylenol and experienced any of the following, please contact our firm:
Death from liver failure
Liver Failure
Liver Damage
DID YOU OR A LOVED ONE SUFFER SERIOUS SIDE EFFECTS AFTER TAKING
Tylenol?
You May Be Entitled to Compensation. Call Now!
FDA Requires Boxed Warning for Tylenol
In January of 2011, the Food and Drug Administration (FDA) announced that all prescription products containing acetaminophen would be required to carry a boxed warning. Boxed warnings are the FDA's strongest warning for prescription drug products, used for calling attention to serious or life-threatening risks. The FDA is still receiving reports of severe liver injuries from the use of products containing acetaminophen despite the increased warnings. The FDA has required that Tylenol® change dosage labeling to include information about the potential for liver damage. The FDA has also asked all makers of prescription products that contain acetaminophen to limit the amount of the drug to 325 milligrams per capsule or tablet.
About Tylenol
Tylenol is manufactured by McNeil Consumer Healthcare, a subsidiary of pharmaceutical giant Johnson & Johnson. Acetaminophen, the pain relieving ingredient in Tylenol, is used in many over the counter drugs and is popular because it helps relieve a number of aches and pains and can be easier on the stomach than other pain relievers. Problems can occur if people are unknowingly using multiple products which contain acetaminophen as this can lead to an overdose and serious liver problems.
Tylenol News and Updates
Tylenol Might Dull Emotional Pain Too

A study conducted by a psychologist at Ohio State University found that Tylenol and acetaminophen may have a dulling effect on people's emotions. In the study people who had taken acetaminophen before being shown pictures designed to induce a range of emotions on average said ...

Read more
Eligible for a Tylenol Lawsuit?
Kyros Law Group is dedicated to those who have been affected by Tylenol. If you or a loved one has suffered serious injuries due to Tylenol, then call us immediately at 1-800-884-6335. You will get a FREE & IMMEDIATE consult regarding your potential Tylenol claim. You may be entitled to compensation, so do not delay. Your time to file a claim may be limited.

Do not stop taking these drugs without first speaking to your doctor