Risperdal Lawsuits & Gynecomastia Lawsuits
Risperdal has been linked to serious side effects in children and young adults taking the drug. It has been known to cause breast growth in young males with surgery being the only option for treatment. The psychological trauma the breast growth may cause could be even tougher to treat. If you or a loved one has taken Risperdal and developed gynecomastia (enlarged male breasts) please call our firm.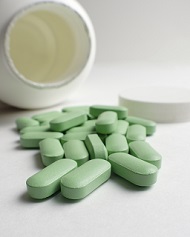 Risperdal and Potential Side Effects
Risperdal® is used to treat the symptoms of schizophrenia (a mental illness that causes disturbed or unusual thinking, loss of interest in life, and strong or inappropriate emotions) in adults and teenagers 13 years of age and older. Risperdal is also used to treat behavior problems such as aggression, self-injury, and sudden mood changes in teenagers and children 5-16 years of age who have autism (a condition that causes repetitive behavior, difficulty interacting with others, and problems with communication). Risperdal® has been linked to an increase in the amount of a hormone (prolactin) in blood. Symptoms may include growth of breasts (gynecomastia), possibly with pain or nipple discharge. If you or a loved one has taken Risperdal and suffered any of these side effects please call our firm:
Gynecomastia (male breast growth)
Swelling of the breast
Lactating
Johnson & Johnson Agrees to Pay $2.2 Billion in Risperdal Settlement
In 2013, Johnson & Johnson agreed to pay $2.2 billion to settle criminal and civil claims that it improperly marketed Risperdal to older adults, children, and people with developmental disabilities. The issue surrounding the claims was that Johnson & Johnson was marketing the drug off-label, meaning that it was marketing Risperdal for uses that were not yet approved by the U.S. Food and Drug Administration (FDA). This was especially troubling because J&J knew the drug could cause breast growth in boys and still marketed the product to them. View New York Times article.
DID YOU OR A LOVED ONE SUFFER SERIOUS SIDE EFFECTS AFTER BEING
Prescribed Risperdal?
You May Be Entitled to Compensation. Call Now!
Johnson & Johnson
Johnson & Johnson is one of the largest pharmaceutical companies in the world. Its drug Risperdal was approved for sale by the FDA to treat schizophrenia in 1993. Worldwide sales of Risperdal peaked in 2007 at $4.5 billion.
Risperdal News And Updates
Company Accused of Hiding Risperdal Breast Effects in Boys

A recent article on Forbes.com reported that Janssen Pharmaceuticals, a subsidiary of Johnson & Johnson, has been accused of hiding evidence which would have raised awareness of the potential for boys and young male adults taking Risperdal to develop gynecomastia back in 2003. Risperdal is ...

Read more
Eligible for a Risperdal Lawsuit?
Kyros Law Group is dedicated to those who have been affected by Risperdal. If you or a loved one has suffered serious injuries due to Risperdal, then call us immediately at 1-800-884-6335. You will get a FREE & IMMEDIATE consult regarding your potential Risperdal claim. You may be entitled to compensation, so do not delay. Your time to file a claim may be limited.

Do not stop taking these drugs without first speaking to your doctor