Power Morcellator Lawsuits
The U.S. Food and Drug Administration (FDA) issued its most severe warning regarding the use of laparoscopic power morcellators during surgery due to the potential to spread cancer. The warning was so concerning that Johnson & Johnson suspended sales of its laparoscopic power morcellators. The U.S. Government Accountability Office announced recently it will begin an investigation into the device.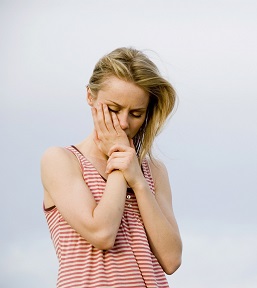 Power Morcellators and Potential Health Issues
Laparoscopic Power Morcellators are used to remove the uterus (hysterectomy) or uterine fibroids (myomectomy) in women. The surgery involves incisions from a tiny instrument with a rotating blade, the morcellator, which breaks apart the fibroids. This allows the fibroids to be sucked up through a small opening within the laparoscope. The problem with this procedure is that all of the fibroid tissue may not be removed during the suction process causing potential problems in the months or years that follow, such as:
Leiomyosarcoma, a very aggressive and deadly form of cancer
Abdominal infections
Unwanted growths
DID YOU OR A LOVED ONE SUFFER SERIOUS SIDE EFFECTS AFTER RECEIVING A
Laparoscopic Power Morcellator?
You May Be Entitled to Compensation. Call Now!
FDA Issues Safety Communication Regarding Power Morcellators
In November 2014, the U.S. Food and Drug Administration (FDA) issued a black-box warning for laparoscopic power morcellators. The black-box warning is the most severe that the FDA issues. The purpose of the communication from the FDA was to warn healthcare providers that use of laparoscopic power morcellators in hysterectomy or myomectomy surgeries poses a risk of spreading unsuspected cancerous tissue in patients. The FDA also stated that doctors and patients should consider alternative treatment options for the removal of uterine fibroids.
Power Morcellators
There are numerous manufacturers of laparoscopic power morcellators including Johnson & Johnson, Cook Urological Inc., Richard Wolf, and Olympus. The device was originally approved by the FDA in 1991 and has been used in thousands of surgeries particularly hysterectomies and myomectomies.
Laparoscopic Power Morcellator News and Updates
Government Accountability Office to Investigate Power Morcellators

An article in the Wall Street Journal reported that the U.S. Government Accountability Office (GAO) plans to investigate laparoscopic power morcellators. Twelve different lawmakers signed a letter to the GAO requesting that the government agency look into the devices after it was determined that they ...

Read more
Eligible for a Power Morcellator Lawsuit?
Kyros Law Group is dedicated to those who have been affected by a Power Morcellator. If you or a loved one has suffered serious injuries due to a Power Morcellator, then call us immediately at 1-800-884-6335. You will get a FREE & IMMEDIATE consult regarding your potential Power Morcellator claim. You may be entitled to compensation, so do not delay. Your time to file a claim may be limited.